Properties
We work with several guest houses, cabins, B&bs and guest ranches for guests looking for places to stay while fishing us. Here is a list of places to stay while fly fishing in Northern New Mexico. Please contact Doc for more information.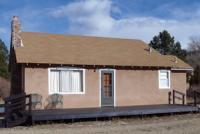 THE GUEST HOUSE
Perfect for 2 days on the Cimarron River
Good for a day on the Cimaron and a day on the Rio Costilla
Ideal place to stay when fishing with Doc and High Country Anglers
Quiet location close to Eagle Nest, NM and Cimarron, NM
Sleeps 1-3 people, sleeps 4 if sharing a bed
2 bedrooms: 1 with queen bed, 1 with two twin beds
Bathroom with tub/shower
Full Kitchen: stove/oven, refigerator, dishwasher, coffee maker, utensils, small grill
Breakfast basket with egss, muffins, oatmeal, etc
Lunch on guided day trips
Dinner on your own
TV/DVD player
Contact Doc for reservations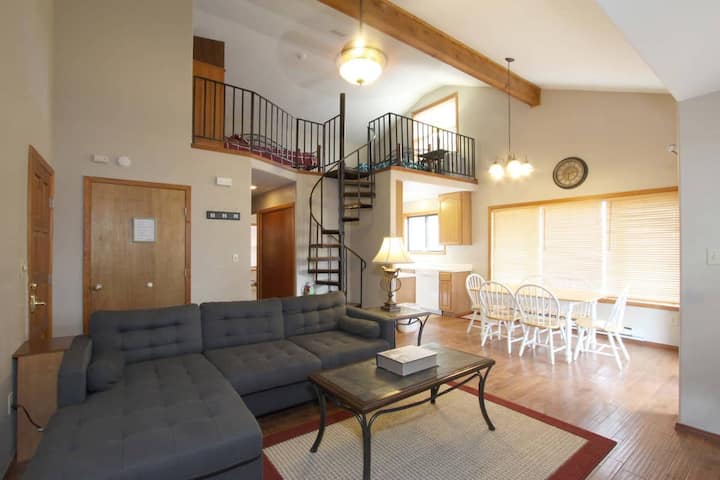 MOUNTAIN PINES GETAWAY - ANGEL FIRE, NM
Located near the ski slopes in Angel Fire, NM
30-40 minutes from fishing the Cimarron
Second floor condo with 2 queen bedrooms and a loft with 2 twin beds.
2 bathrooms
Fully equipped kitchen
Balcony
Free onsite parking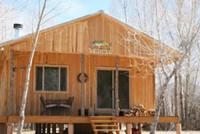 COTTONWOOD MEADOW RANCH
Located between Costilla, NM and Amalia, NM
Ideal for fishing the Rio Costilla
1 mile of private Rio Costilla
2 cabins with open floor plans
Full bathroom in each cabin
Kitchen with stove, refrigerator, coffee maker, utensils
Farm fresh eggs and fresh goat cheeses provided
Meals on your own
TV
For Cottonwood Meadow Ranch reservations please contact them directly